Blogger family DAY ONE at Oneplanet Adventure
Six days of adventure began at Oneplanet Adventure experiencing the trill of Llandegla Forest. The team there had arranged for Lee, a mountain bike guide, to take the boys on an adventure.
Kara Guppy says:
"You can tell from the smiles on their faces just how much they enjoyed a day of Mountain Biking with Oneplanet Adventure- big thanks to Lee for showing them the ropes and taking them around the trails."
The family had a great day, lunch in the Oneplanet Cafe was super tasty and the family who weren't biking went on a nature spotting walk with newts, frogs, wood anemones and bilberry flowers.

Read more about their adventures at https://chelseamamma.co.uk/an-introduction-to-mountain-biking-with-oneplanet-adventure/.

The mountain bikers had loads of fun. Someone learnt that it was important to keep going when crossing streams or your feet will get wet. Everyone learnt loads of bike skills and enjoyed the bumps and jumps on the tracks.

Younger members of the family enjoyed exploring the forest on the Reservoir Trail.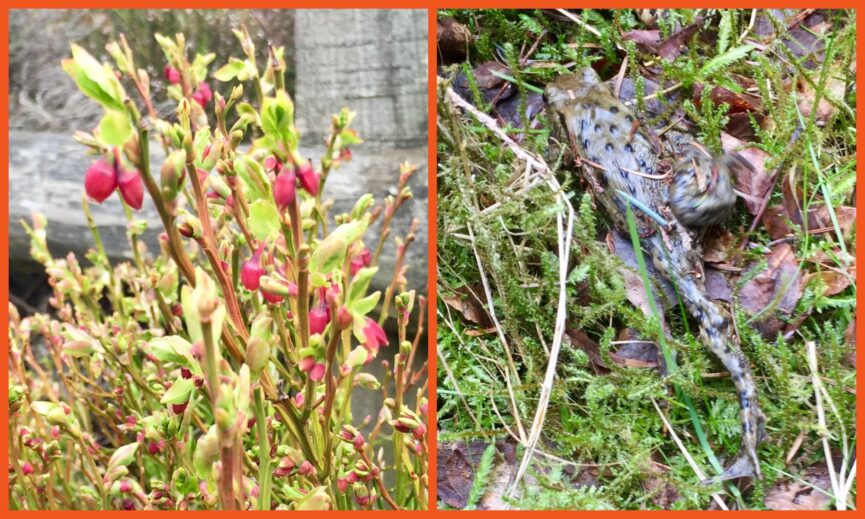 The lunch in the Cafe was especially good, thank you to the cafe team. The menu is available online at OneplanetAdventure.com/new-menu.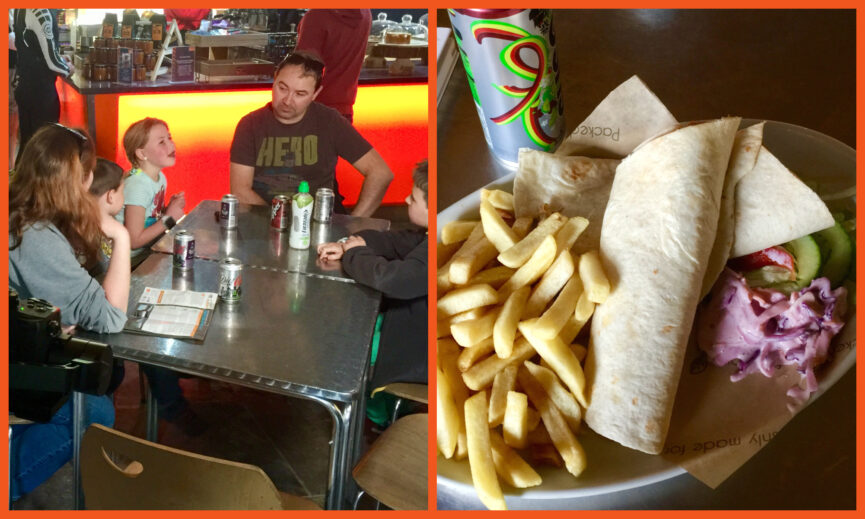 To book this adventure
Contact hello@oneplanetadventure.com to organise.
Bike hire - £25 1/2 day £35 for a full day, bookable online at https://oneplanetadventure.com/bike-booking/.
Guiding - £125 from 1/2 day, please email hello@oneplanetadventure.com.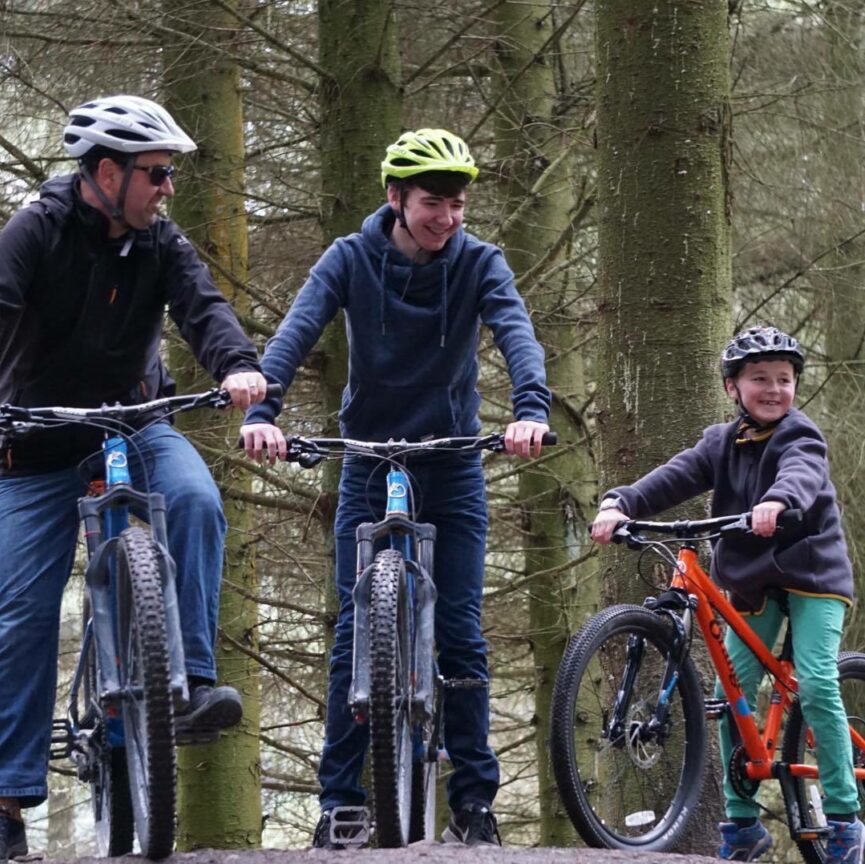 Kara Guppy, award winning blogger is at https://chelseamamma.co.uk and https://arewenearlythereyet.eu. Choose adventure in North Wales get the AdMap App, available for free on the Apple app store and on Google Play.

Chelsea Mamma https://chelseamamma.co.uk
Instagram https://www.instagram.com/chelseamamma/
Twitter https://twitter.com/chelseamamma
Facebook https://www.facebook.com/chelseamamma
Are we nearly there yet? https://arewenearlythereyet.eu
Twitter https://twitter.com/nearly_thereyet
Facebook https://www.facebook.com/arewenearlythereyet15
YouTube https://www.youtube.com/user/TheChelseamamma

Thank you to Oneplanet Adventure, AdventureMap members, who supported the filming by hosting the AdventureMap blogger family.

The AdventureMap project has been part funded by Welsh Government, Tourism Product Innovation Fund (TPIF) scheme 2017-2019.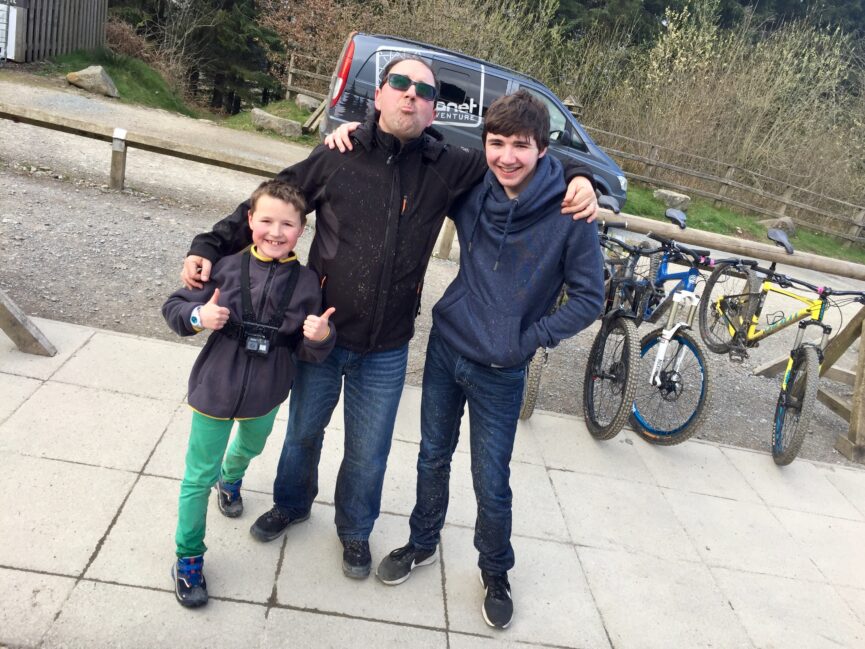 Thank you to the Guppy Family for embracing the AdventureMap Challenge.