Blogger family DAY SIX at Zip World Fforest
The familt visited Zip World Fforest, near Betws-y-Coed there was fun for all the family: speeding on the FForest Coaster, bouncing on the Treetop Nets and swinging across the Tree Hoppers.

Kara Guppy says:
"Our first stop was the Fforest Coaster, the UK's only alpine coaster of its kind and it is so much fun. Onto the Treetop Nets. These are no ordinary nets though – think nets with added bounce that let you literally "boing" through the trees.
Then fun on the Tree Hoppers. The kids were brilliant on the course and zipped round it with no problems at all."
Read more about their adventures at chelseamamma.co.uk/zip-world-fforest


Zip World has just opened Quarry Karts at Zip World Penrhyn Quarry. This is the first and only mountain cart experience in the UK on a 3km track.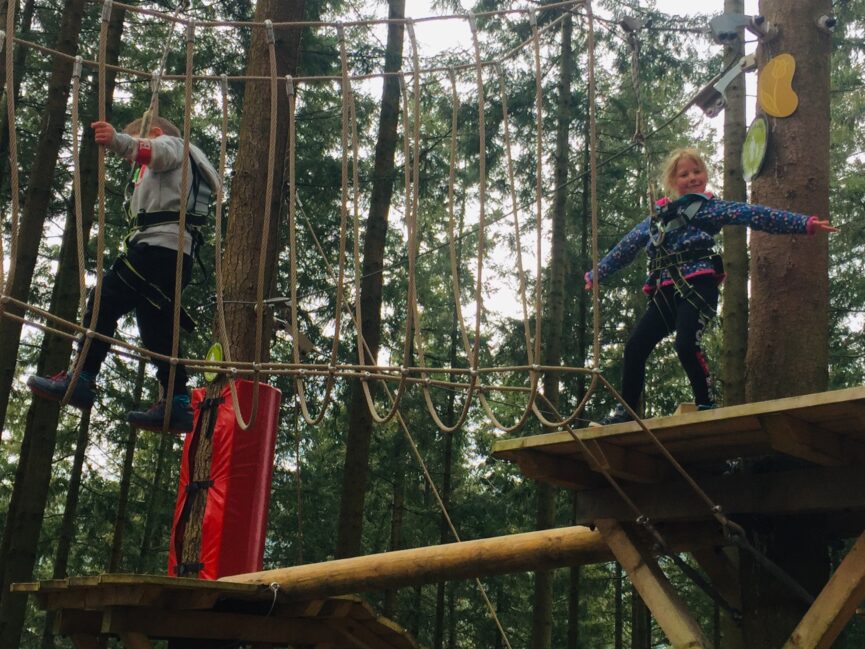 To book this adventure
To organise or book online at zipworld.co.uk/adventures
Tree Top Nets cost from £13 per person for 2 hours.
Zip World Tree Hoppers costs £18 per person and is recommended for children aged 5-12 years old. Children aged 5 to 6 years need to be accompanied by an adult.

Kara Guppy, award winning blogger is at https://chelseamamma.co.uk and https://arewenearlythereyet.eu. Choose adventure in North Wales get the AdMap App, available for free on the Apple app store and on Google Play.

Chelsea Mamma https://chelseamamma.co.uk
Instagram https://www.instagram.com/chelseamamma/
Twitter https://twitter.com/chelseamamma
Facebook https://www.facebook.com/chelseamamma
Are we nearly there yet? https://arewenearlythereyet.eu
Twitter https://twitter.com/nearly_thereyet
Facebook https://www.facebook.com/arewenearlythereyet15
YouTube https://www.youtube.com/user/TheChelseamamma

Thank you to Zip World, AdventureMap members, who supported the filming by hosting the AdventureMap blogger family.

The AdventureMap project has been part funded by Welsh Government, Tourism Product Innovation Fund (TPIF) scheme 2017-2019.