Blogger family DAY Three an afternoon at the Beacon Climbing Centre
The blogger family spend the afternoon at Beacon Climbing Centre. They enjoyed the family Climbing Experience, the Crazy Climb and had a lovely lunch.
Kara Guppy says:
"Beacon Climbing Centre is the largest indoor climbing centre in North Wales, featuring hundreds of different colour-coded climbs, with easy challenges for anyone new to climbing, through to mega hard climbs designed to test future climbing champions!"
The family had a afternoon with climbing challenges and lots of FUN.
Read more about their adventures at chelseamamma.co.uk/beacon-climbing-centre-review


The family really enjoyed their session at Beacon Climbing Centre and thought it was a great rainy day activity. It is also a perfect introduction to understanding climbing kit and basic techniques before moving to outdoor rock climbing.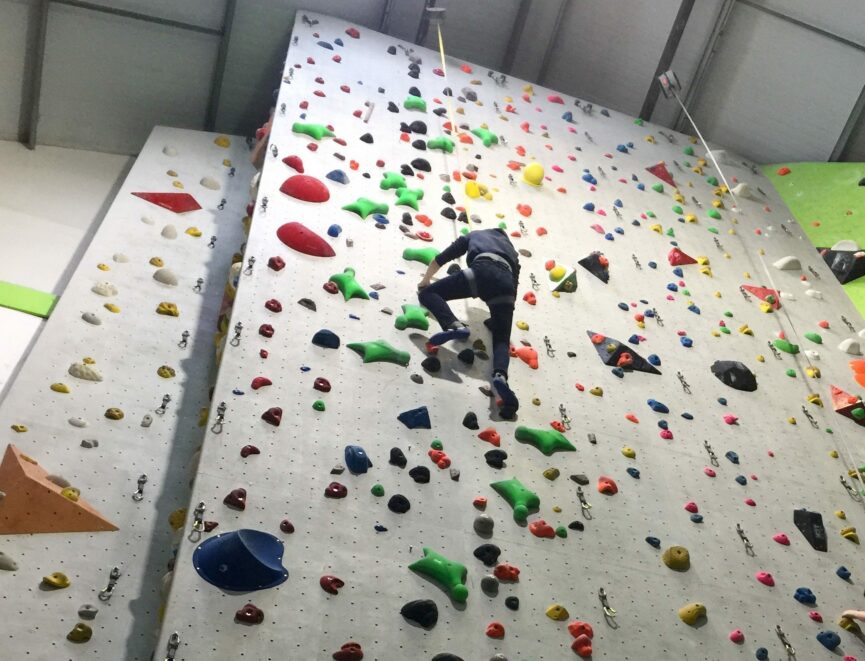 Everyone refuelled with a lovley lunch in the Cafe, thank you to the friendly cafe team.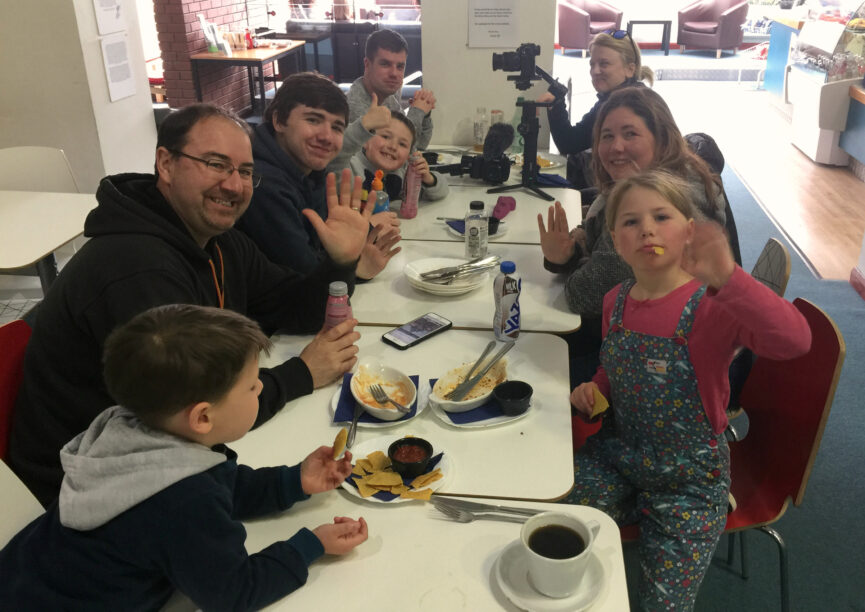 To book this adventure
Contact hello@oneplanetadventure.com to organise.
Or book 24/7 online at beaconclimbing.com/bookeo

A Climbing Experience on the climbing walls is £18 per person.
The CrazyClimb at Beacon is £18 per person.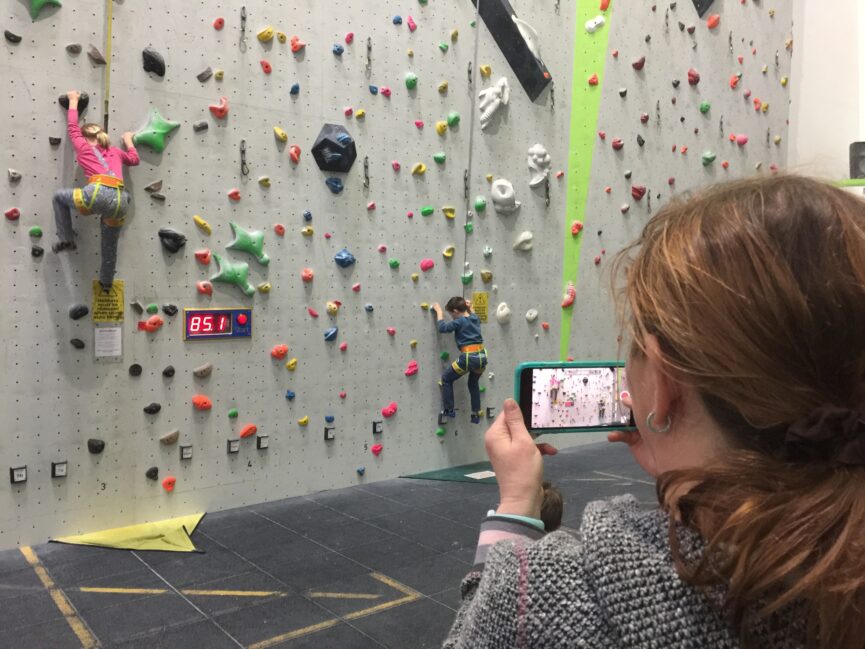 Kara Guppy, award winning blogger is at https://chelseamamma.co.uk and https://arewenearlythereyet.eu. Choose adventure in North Wales get the AdMap App, available for free on the Apple app store and on Google Play.

Chelsea Mamma https://chelseamamma.co.uk
Instagram https://www.instagram.com/chelseamamma/
Twitter https://twitter.com/chelseamamma
Facebook https://www.facebook.com/chelseamamma
Are we nearly there yet? https://arewenearlythereyet.eu
Twitter https://twitter.com/nearly_thereyet
Facebook https://www.facebook.com/arewenearlythereyet15
YouTube https://www.youtube.com/user/TheChelseamamma

Thank you to Beacon Climbing Centre, AdventureMap members, who supported the filming by hosting the AdventureMap blogger family.

The AdventureMap project has been part funded by Welsh Government, Tourism Product Innovation Fund (TPIF) scheme 2017-2019.