Blogger family DAY FOUR at Dragon Raiders Activity Park
The blogger family visited Dragon Raiders Activity Park and enjoyed a Segway X2 Family Trek with the younger members of the family having a go in the paintball shooting gallery.

Kara Guppy says:
"I loved the Segway training, nthey had us dancing on the Segways, relaxing and bending our knees to the beat of the music (Run DMC – It's like that)! Then we headed out into the forest to complete a series of challenges, including time trials and an obstacle course. Eliza and Sebby had a brilliant time, with Eliza becoming quite the shot by the end of the session."
The family had a great day with lots of laughs and big smiles all round. The family were staying at Talhenbont Hall country estate, very near Dragon Raiders, in the beautiful valley of the Afon Dwyfach.
Read more about their adventures at chelseamamma.co.uk/riding-segways-and-paintball-fun-at-dragon-raiders-activity-park.

Everyone learnt loads of Segway skills and enjoyed exploring the 30 acres of woodland.
Here is Eliza disappearing into the orange smoke. They had the time of their lives.

To book this adventure
Contact enquiries@dragonraiders.co.uk to organise.
Paintball prices start from £8 per person for the shooting gallery.
A full day of fun is £25 per person with 200 paintballs, extra ammunition 100 £8.00, 500 £35.00 and 1,000 £65.00.
Segway X2 Family, 60 minutes long (over 10 year-olds), £30.00 per person.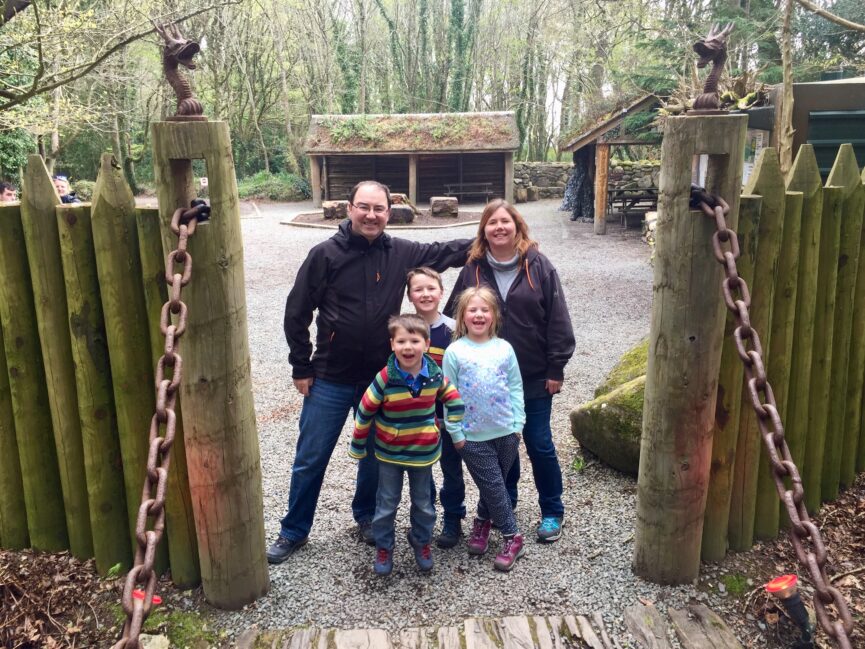 Kara Guppy, award winning blogger is at https://chelseamamma.co.uk and https://arewenearlythereyet.eu. Choose adventure in North Wales get the AdMap App, available for free on the Apple app store and on Google Play.

Chelsea Mamma https://chelseamamma.co.uk
Instagram https://www.instagram.com/chelseamamma/
Twitter https://twitter.com/chelseamamma
Facebook https://www.facebook.com/chelseamamma
Are we nearly there yet? https://arewenearlythereyet.eu
Twitter https://twitter.com/nearly_thereyet
Facebook https://www.facebook.com/arewenearlythereyet15
YouTube https://www.youtube.com/user/TheChelseamamma

Thank you to Dragon Raiders Activity Park, AdventureMap members, who supported the filming by hosting the AdventureMap blogger family.

The AdventureMap project has been part funded by Welsh Government, Tourism Product Innovation Fund (TPIF) scheme 2017-2019.