Petrol Service Station Fuel Pump Campaign
Spot the AdventureMap as you fill up...
The AdventureMap Fuel Station advertising campaign runs from April to May 2017, in 12 sites in the North West.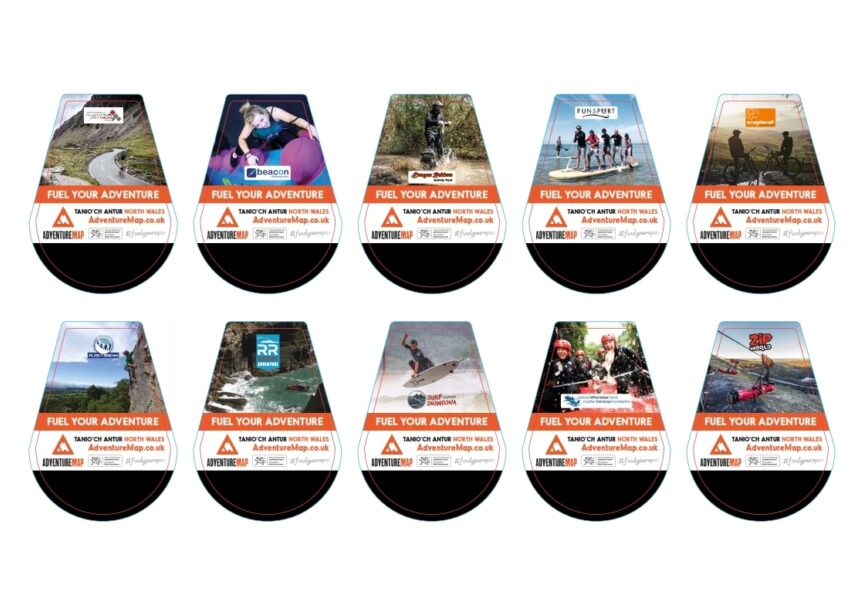 The campaign idea of 'Fuel Your Adventure/Tanio'ch Antur' came from Dave Cheetham at Plas y Brenin. The delivery of the project was carried out by t4media and AdventureMap Marketing Manager, Jo Quinney.
Jo says:
"Dave identified fuel pump nozzles as a great place to get our message of adventure in North Wales to a wider market. His concept of the 'Fuel Your Adventure' campaign got all the AdventureMap members excited. We hope to can inspire folk filling their cars to travel to North Wales for their next adventure."
The Easter and May Bank Holiday period is a busy period for travel in the UK. Each petrol station forecourt has only on member on every pump.
"We wondered if anyone could catch all 10 AdventureMap members as they refuel this April–May," says Jo.
The 12 locations in the North West are:
Lymm Sevice Area, Junction M6 & A50, Cliffe Lane
Sainsbury Chester Petrol Station,Caldy Valley Road
Morrison Chester Petrol Station,Liverpool Road
Morrisons, 7 Irwell Place, Eccles, Manchester
Tesco, Chester Road, Stretford
Tesco Express,Manor Avenue, Sale
Morrisons Warrington, Greenalls Avenue
Morrisons Saltney Filling Station, High Street, Saltney, Flintshire
Esso Altrincham Service Station, Dunham Road, Altrincham
Gulf Oil Warburton Service Station, Moss Lane, Altrincham
Shop and Drive BP Bebington Service Station, Bromborough Road, Bebington, Wirral
Esso Bangor Service Station, One Stop, Junction A5/A55
This project has been part funded by Welsh Government, Tourism Product Innovation Fund (TPIF) scheme.